Amazon > 가전 · 디지털, 종합몰 · 백화점
[Amazon] COWIN Portable Carrying Case, Waterproof Zipper Hard Case Travel Bag ($9.99 / PFS)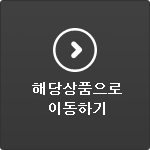 간단한 케이스 입니다. 소품용으로 좋겠네요
Color : Black
Uniquely Designed to Custom Fit small electronics or big over-ear headphones easily, for E7,Sony, Panasonic, Xo Vision, Behringer, Sennheiser, Bose, Photive, Philips, Beats and more Brands and models.
Hard shell case with soft interior layer, provides maximum protection for your headphones away from wet, dirt and dust,reduces headphones wear and tear to maximum extent.
A mesh pocket inside perfectly for holding cables and other small accessories,for MP3, cable, key, change, coin, battery, memory card, USB flash disk and so on, a multifunctional and portable small bag.
Perfect portable storage case can be put anywhere,convenient to open and close by zipper enclosure,simply put into your briefcase or luggage for easy travel.
Quick response and friendly customer service.Our Service will make sure you're happy.